Ensuring the most dynamic and fulfilling conference venue for ICMT attendees has been a driving force since the inception of our Conference. Original venues were chosen based on the level of technology and customisable interactive spaces. With the pandemic removing the on-site option we dedicated a team to find a way to not have "just another video meeting."
Our new venue team made a list of requirements. We had to maintain the interactive nature of the on-site venue. We needed collaboration spaces. We had to make sure our Sponsors and Vendors could interact with our attendees. We wanted our attendees to interact with each other.
Enter Gather.Town. This meeting and collaboration platform meets nearly all of our needs. We could customize the layout and attendee flow through the space and collaborate in those "meetings between the meetings." Our Sponsors and Vendors would have a clean booth layout where interactions with attendees could occur. We even could ensure the poster session would feel just like you were presenting on-site.
Our team has spent many hours designing, building, and testing our conference centre. We're excited to share this space with you.

We can't wait to see you there!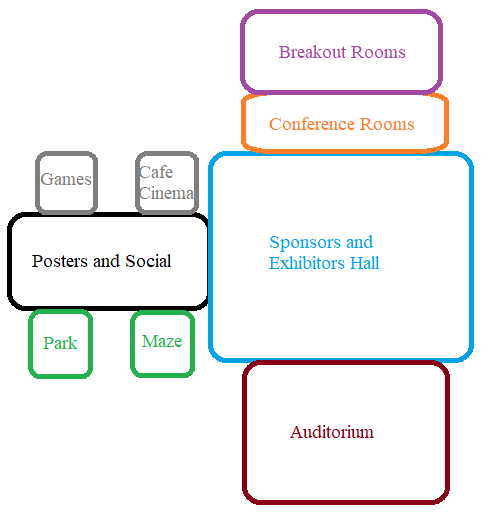 Sponsor and Exhibitors Hall
This space is the main entry for new visitors to our conference centre. In the middle of the room is our main Helpdesk. Volunteers, docents, and staff members will be here during the conference to help with issues from the technical to the locational. Around the helpdesk are various booths; make sure to stop by and speak with our Sponsors and Exhibitors.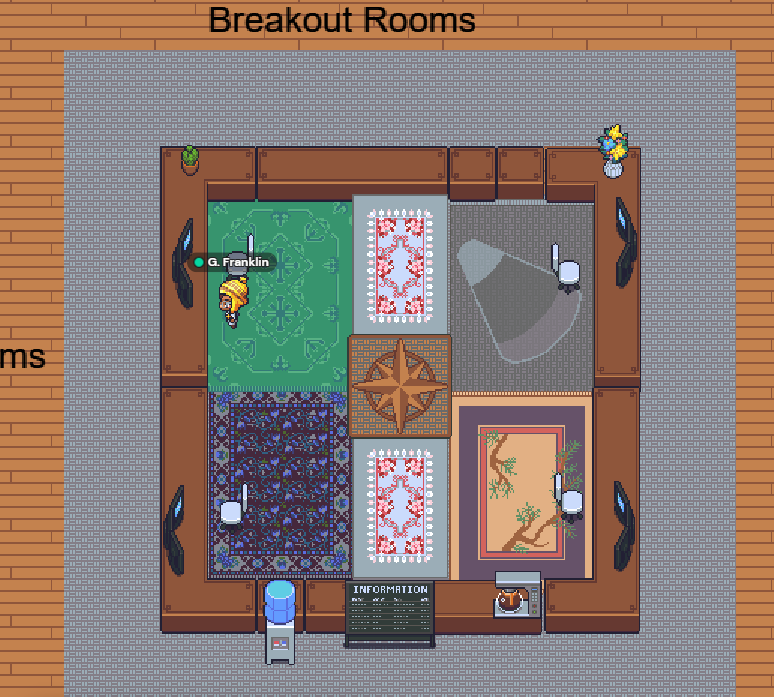 Breakout Rooms and Conference Rooms
We have two types of small gathering spaces. Breakout Rooms seat about 25 attendees, while the Conference Rooms will hold a little over 50 attendees. During the main track of the ICMT Conference schedule, we will be using the Breakout Rooms for the small group discussions. The conference rooms are designed for use during the optional track schedule, during the special interest discussions.
Auditorium
The central hallway branches off to four auditoriums each holding approximately 100 attendees. Labelled A, B, C, and D, attendees will be assigned to a specific auditorium during the main track schedule where they will be able to take in the keynote address and participate in the consortium-wide discussions.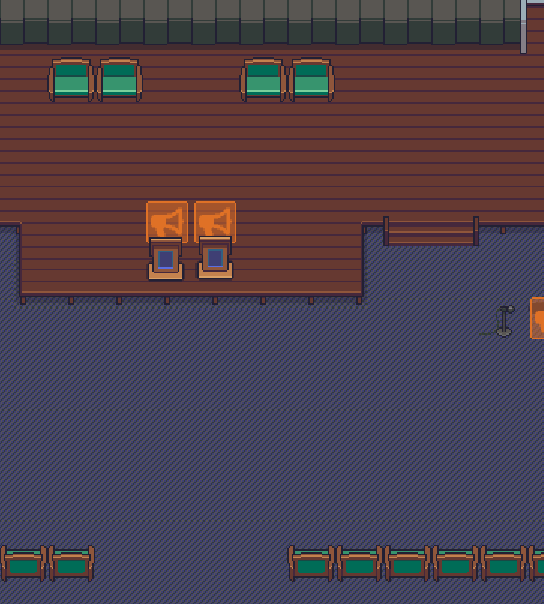 Poster Hall and Social Rooms
Research is the foundation of knowledge. We want our researchers to present their posters for our attendees and competition judges in an atmosphere reminiscent of traditional poster presentations. The Poster gallery is centrally located in the social space of our conference to maximize the exposure for our researchers.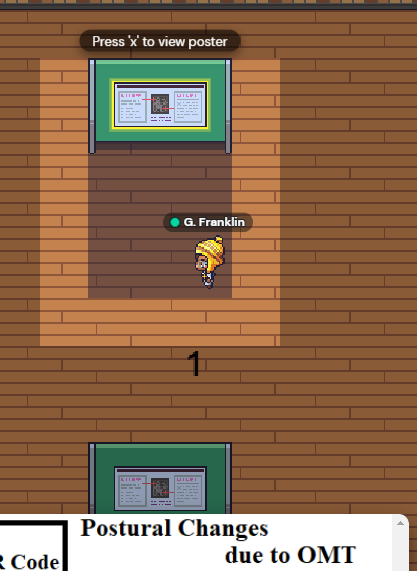 Learning Library Cafe
The Consortium is made up of many manual therapy professionals from around the globe. Some of our practitioners and clinicians have never interacted with each other, and are interested in being exposed to new ideas and forms of manual therapies. Here in the Learning Libray Cafe, you can pick up a (virtual) treat and watch curated videos from each of the professions represented in our working groups. You can also have informal chats with other practitioners around one of the many tables.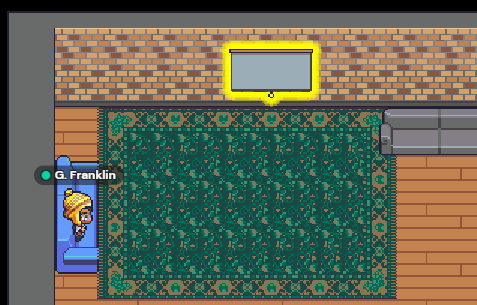 Games Room
Maybe a little friendly competition is more your style? Don't worry, we have a room full of interactive games just for you. Make new friends during a round of Codewords, or go head-to-head during a session of battle Jstris.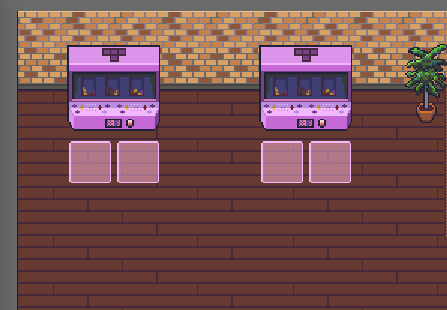 The Maze
Sometimes you just need to run in circles on green grass. Come enjoy our hedge maze! Designed as a large social area you can easily get lost amongst the green leaves of our carefully tended hedgerows. Can you find the fountain and park benches? Is there a way out of here?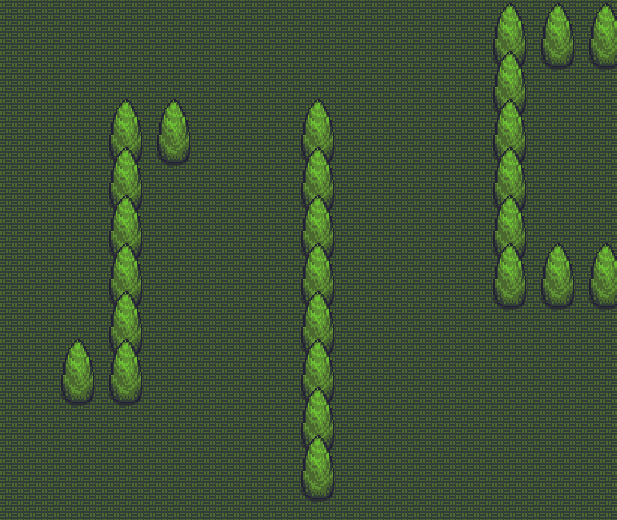 The Park
When the hustle of the conference overwhelms, we offer the park as a relaxation space. Video playlists featuring yoga, guided meditation, and qigong are sprinkled around the central fountain. Park benches and picnic tables are ready for you to sit awhile and chat with new friends. You can wander along the beach and listen to the calming sounds of the ocean, or tell stories around the firepit.