The ICMT working groups are an interprofessional group of clinicians, educators and scientists who collaborate to collect, compare, and, when appropriate, integrate information and data that will promote interprofessional communication and understanding during the inaugural ICMT Conference.

Their role in preparation for the conference is to focus on three key topic areas felt to be fundamental in establishing a productive collaborative community in manual therapy: manual therapy procedures – defining manual therapy procedures to facilitate interprofessional communication, physiological theories behind the procedures – summarizing physiological mechanisms of action for manual therapies from practicing clinicians' point of view, and measuring physiological effects of manual therapies – to summarize and report the manual therapy evidence regarding mechanisms of action and promising instruments and methods for future research within the manual therapy field.

These working groups are also outlining and writing white papers to capture the key insights from their work over the past two years. Through their action, they are establishing precedence for ongoing collaboration within the international consortium.
---
Working group members
---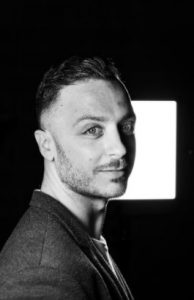 Giacomo Consorti, MSc, DO, PG Cert. Ost.Ed.

Coordinator of the Education Department of Osteopathy, Istituto Superiore di Osteopatia (ISO), Milan, Italy.
Read more about me…
Preferred Pronouns: He/His
E-mail: giacomo.consorti@isoi.it
ResearchGate
ORCid

Giacomo Consorti is an Italian osteopath, teacher and researcher. He collaborated with the Sapienza University of Rome both for research purposes and as a teacher during the 1st level Master "Treatment and Prevention of the Diabetic Foot". He is a member of the Clinical-based Human Research Department of COME Collaboration and the coordinator of the Education Department of Osteopathy of the Istituto Superiore di Osteopatia (Milan), where he also manages the relationships of the school with other international institutions, such as OsEAN. In 2012 he began his training in the field of medical education, pedagogy and didactics thanks to the SIPeM (Italian society of medical education). In the following years, he taught medical education, pedagogy and didactics for trainers of the health professions including osteopaths on behalf of SIPeM of which he is actually Communications Supervisor. He is a board member of ROI (Italian Register of Osteopaths) and a member of the EFFO Working Group on Education in Osteopathy.

Published articles:
– Consorti, F., Mancuso, R., Piccolo, A., Consorti, G., & Zurlo, J. (2013). Evaluation of the acceptability of Peer Physical Examination (PPE) in medical and osteopathic students: a cross sectional survey. BMC medical education, 13(1), 1-9.
– Consorti, G., Basile, F., Pugliese, L., & Petracca, M. (2018). Interrater reliability of osteopathic sacral palpatory diagnostic tests among osteopathy students. J Am Osteopath Assoc, 118(10), 637-644.
– Sciomachen, P., Arienti, C., Bergna, A., Castagna, C., Consorti, G., Lotti, A., … & Longobardi, M. (2018). Core competencies in osteopathy: Italian register of osteopaths proposal. International Journal of Osteopathic Medicine, 27, 1-5.
– Luciani, E., Consorti, G., Van Dun, P. L. S., Merdy, O., Lunghi, C., Petracca, M., … & Cerritelli, F. (2018). An overview of osteopathy graduates' perceived preparedness at transition from educational environment to clinic environment one year after graduation: a cross sectional study. BMC medical education, 18(1), 1-7.
– Cerritelli, F., van Dun, P. L., Esteves, J. E., Consorti, G., Sciomachen, P., Lacorte, E., … & OPERA-IT Group. (2019). The Italian Osteopathic Practitioners Estimates and RAtes (OPERA) study: a cross sectional survey. PloS one, 14(1), e0211353.
– D'Alessandro, G., Consorti, G., & Cerritelli, F. (2019). Self-directed learning and practice of Italian osteopathic students during summer break: a cross-sectional survey. BMC complementary and alternative medicine, 19(1), 1-10.
Lunghi, C., Consorti, G., Tramontano, M., Esteves, J. E., & Cerritelli, F. (2020). Perspectives on tissue adaptation related to allostatic load: Scoping review and integrative hypothesis with a focus on osteopathic palpation. Journal of Bodywork and Movement Therapies, 24(3), 212-220.
– Cerritelli, F., Consorti, G., van Dun, P. L., Esteves, J. E., Sciomachen, P., Valente, M., … & Vanacore, N. (2020). The Italian osteopathic practitioners Estimates and RAtes (OPERA) study: how osteopaths work. PloS one, 15(7), e0235539.
– Consorti, G., Marchetti, A., & De Marinis, M. G. (2020). What Makes an Osteopathic Treatment Effective From a Patient's Perspective: A Descriptive Phenomenological Study. Journal of Manipulative and Physiological Therapeutics, 43(9), 882-890.
– Baroni, F., Ruffini, N., D'Alessandro, G., Consorti, G., & Lunghi, C. (2020). The role of touch in osteopathic practice: a narrative review and integrative hypothesis. Complementary Therapies in Clinical Practice, 101277.
Tramontano, M., Consorti, G., Morone, G., & Lunghi, C. (2020). Vertigo and Balance Disorders–The Role of Osteopathic Manipulative Treatment: A Systematic Review. Complementary Medicine Research, 1-10.
– Lunghi, C., Iacopini, A., Baroni, F., Consorti, G., & Cerritelli, F. (2021). Thematic Analysis of Attitudes Held by a Group of Italian Osteopaths Toward Osteopathic Evaluation, Treatment, and Management in the Neonatal and Pediatric Field: A Qualitative Study. Journal of Manipulative and Physiological Therapeutics, 44(2), 164-175.
– Consorti, G., Bagagiolo, D., Buscemi, A., Cicchitti, L., Persiani, M., Bergna, A., & OSA Group. (2021). Osteopathy students profile in Italy: A cross sectional census. PloS one, 16(2), e0247405.
---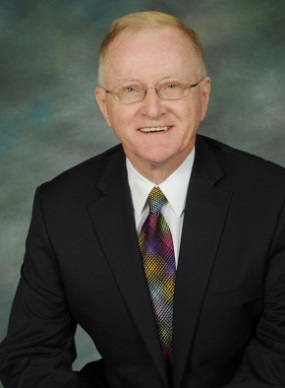 James M. Cox, DC, DACBR, FICC, HonDLitt, FIANM(H)

Chiropractor, Researcher, Author, Speaker, Developer of Cox® Technic


Read more about me…
Started/years: 1962, 58 years

Career Highlights: doing spinal research with HRSA and NIH grants at National, Palmer, Loyola Stritch School of Medicine; authoring Low Back Pain: Mechanism, Diagnosis, Treatment (7th edition/Lippincott); developing Cox Technic non-surgical protocols for spine pain relief and supporting its use with science, research, and experience
School: National College of Chiropractic, Diplomate Radiologist of the American Board of Chiropractic Radiology

Publications:
Gudavalli MR, Cox JM: Real-time force feedback during flexion-distraction procedure for low back pain: A pilot study. J Can Chiropr Assoc 2014; 58(2):193-197

Gudavalli MR, Olding K, Joachim G, Cox JM. Chiropractic Distraction Spinal Manipulation on Postsurgical Continued Low Back and Radicular Pain Patients: A Retrospective Case Series. Journal of Chiropractic Medicine 2016;15(2):121 – 128

I play trumpet on occasion though not near as well as I did in my high school days, and I enjoy quiet time at my barn.

A graduate of the National College of Chiropractic in 1963, Dr. James Cox enjoys a long professional life in chiropractic of 58 years. He is the developer of Cox® Technic flexion distraction and decompression, author of two textbooks – Low Back Pain: Mechanism, Diagnosis, Treatment, now in its 7th edition by Lippincott Williams and Wilkins and Neck, Shoulder, and Arm Pain: Mechanism, Diagnosis, and Treatment, now in its 4th edition – and multiple peer-reviewed articles, editorial board member of the Journal of Manipulative and Physiological Therapeutics, co-researcher in biomechanical and clinical chiropractic studies, diplomate of the American Chiropractic Board of Radiology, and invited presenter at various conferences on spine care. National University of Health Sciences awarded him an Honorary Doctor of Letters, the highest recognition for meritorious research scholars. He holds an honorary fellow diplomate from the International Academy of Neuromusculoskeletal Medicine (FIANM[H]). Since 1994, his work with the research projects in collaboration with Palmer Research Center and Loyola Stritch School of Medicine and the Hines VA Hospital keeps promoting the science of chiropractic spinal manipulation. As a recognized speaker on spine pain and its relief, he has spoken for physicians around the world, and his spinal manipulation technique is practiced by over sixty percent of American chiropractors. He works from his hometown of Fort Wayne, Indiana, and consults with fellow physicians via his radiological practice, Fort Wayne Chiropractic Radiological Center. In his spare time, he enjoys going to his barn and mowing grass and woodworking (pens, bowls, cutting boards).
---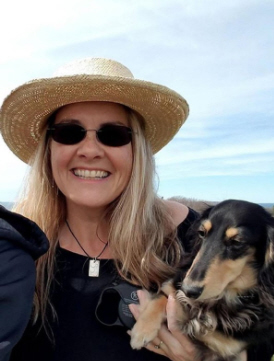 Julie Cox-Cid

Assistant to Dr. James Cox
Coordinator for Cox® Technic



Read more about me…
I have worked with Dr. Cox for 29 years and enjoy the privilege of working with skilled chiropractic physicians, instructors, and researchers as the Cox® Technic Coordinator, a role that evolved from a newsletter writer into research project coordinator, online content writer, seminar coordinator/meeting/CE planner, poster designer, onsite 'roadie' for our Cox® Technic instructor team, research paper collector, webinar organizer, video editor/producer, and much more. My job is eclectic! If I don't know how to do something, I figure it out. I attended Purdue University, graduated with a degree in English Education, and taught high school English for 3 years. Though not in a classroom, I have put that education to good use as I have formally been listed as an author on one peer-reviewed journal article in Topics in Clinical Chiropractic and several non-peer-reviewed articles and case reports. I most enjoy being Michael's mom, hanging out with my mini-dachshund, Buddy, reading, walking, and making handmade soaps and candles.
---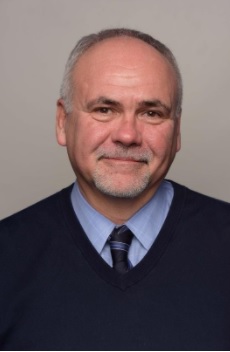 Vincent DeBono, DC, DHPE

Professor and Vice Provost of Innovation & New Ventures, Logan University


Read more about me…
E-mail: vincent.debono@logan.edu

Dr. Vincent DeBono received his Doctor of Chiropractic degree from the National University of Health Sciences and his Doctorate in Health Profession Education from Logan University. After graduating chiropractic school Dr. DeBono entered private practice focusing on comprehensive treatment of the musculoskeletal system and sports-related injuries. He then transitioned to higher education administration at focusing on curriculum development and assessment in first professional programs, primarily in chiropractic education.
Dr. DeBono has extensive experience in teaching postgraduate courses in identification and treatment strategies of dysfunctional myofascial patterns. Dr. DeBono has had the opportunity to teach these courses throughout the United States, Europe and Asia.
Dr. DeBono has also had the opportunity to present posters and platform presentations on integrative educational strategies at numerous medical education conferences including the 2018 World Federation of Chiropractic (WFC) Education Conference in London, England, the 2017 Association of Medical Educators (AMEE) of Europe in Helsinki, Finland and the 2012 ICE-CIM Conference at Georgetown Medical School. He is looking forward to exploring interdisciplinary and integrative opportunities at the first ICMT conference!
---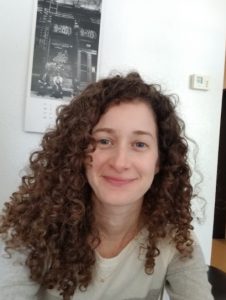 Leah Frank, DO

Private Practice Physician

Educator (DAAO/MWE currently, ATSU-KCOM previously)
Read more about me…
Preferred Pronouns: she/her/hers

Leah Frank DO is a United States-trained osteopathic physician, currently residing in Germany. She holds board certification by the AOA in Neuromusculoskeletal Medicine/Osteopathic Manipulative Medicine. She has been active in osteopathic education throughout her career, beginning as a student completing a year-long academic fellowship in Osteopathic Theory and Methods, as a resident coordinating and serving on faculty for Percussion Hammer courses and initiating Resident-Track programming at the AAO Convocation, as well as receiving a faculty title at ATSU-Kirksville College of Osteopathic Medicine due to her frequent student lectures, and now as an attending teaching with the DAAO (Deutsch American Academy of Osteopathy) and MWE (Manuelle therapie Wirbelsäule und Extremitäten) at the Dr Karl Sell Ärzteseminar school. She has also served on several committees within the American Academy of Osteopathy, American College of Osteopathic Family Physicians, and the Osteopathic Cranial Academy.

One of Dr. Frank's areas of special interest is Sports Medicine. She currently serves as the medical director for the annual North Coast 24 (USA national championship 24-Hour Ultramarathon) and One Day for the KIA (fundraiser ultramarathon to benefit children of soldiers killed in action), and has in the past been part of the medical team for Team USA in the World Championship 24-Hour Ultramarathon. She also has experience working with professional hockey and amateur roller derby teams.

Prior to medical school, she served as a firefighter in her community and played keyboards and saxophone with local bands, while working in children's theater.

Publications:
– Frank LD, Bhatia S, Snider KT. Characteristics and Management of Pregnant Patients From a Neuromusculoskeletal Medicine/Osteopathic Manipulative Medicine Clinic. J Am Osteopath Assoc 2020;120(12):913–920. doi: https://doi.org/10.7556/jaoa.2020.151.

– Frank LD, Starks Z, Degenhardt BF. Objectifying Effect of OMT on a Patient with Post-Mastectomy Lymphedema. Poster presented at: American Academy of Osteopathy Convocation, March 14, 2019, Orlando, Florida. 3rd place prize winner. http://files.academyofosteopathy.org/LBORC/Posters/2019/Frank_PostmastectomyLymphedema_Abstract.pdf
http://files.academyofosteopathy.org/LBORC/Posters/2019/Frank_PostmastectomyLymphedema.pdf
---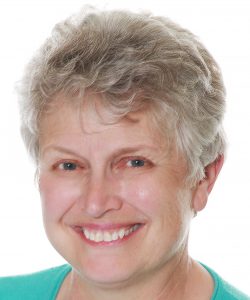 Sandy Fritz, MS LMT, BCTMB

Massage Therapist
Author
Owner, Health Enrichment Center School of Massage Therapy

Read more about me…
Pronouns: she (they/them/their)

I have been in massage therapy practice for 40+ years including over 25 years of integrating massage therapy into professional athletics. I have a Bachelors of Health Science from Central Michigan University and a Masters in Organizational Leadership. Additionally, I have a Board Certification in Massage Therapy. For 35 years I have been the owner and lead instructor at Health Enrichment Center School of Massage Therapy in Lapeer, Michigan. For 25 years I have authored massage therapy textbooks published by Elsevier. With many years of leadership and activity in the massage therapy community, I balance my life as a proud grandma and gardener.
---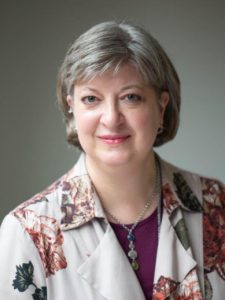 Kendi Hensel, DO, PhD, FAAO

Professor and Vice-Chair, Department of Family Medicine and Osteopathic Manipulative Medicine
Read more about me…
Preferred Pronouns: She/Her
E-mail: kendi.hensel@unthsc.edu

Dr. Kendi Hensel received her DO from Oklahoma State University College of Osteopathic Medicine. After completing a traditional rotating internship in Oklahoma City, she moved to the University of New England in Biddeford, Maine, and was one of the first graduates from a combined Family Practice and Neuromusculoskeletal Medicine residencies. After achieving board certification in both specialties, she returned to her native Texas in 2004 to join the faculty of the Texas College of Osteopathic Medicine (TCOM) at the University of North Texas Health Science Center. She has worked as an investigator and treatment provider on many clinical research studies on OMM. In 2006 she became the first DO to receive a K23 Mentored Patient-Oriented Research Career Development Award from the NIH-NCCIH. This project studied the effects of OMM on pregnant women. Dr. Hensel received her PhD in OMM Clinical Research and Education in 2009 from UNTHSC-Graduate School of Biomedical Sciences. She served as the 2019-2020 President of the American Academy of Osteopathy, and served 6 years as a Section Editor of the Journal of the American Osteopathic Association. She is currently involved in clinical, educational and research activities at TCOM, and in national efforts to improve the evidence base and utilization of OMT in patient care. Her research interests center around mechanistic and clinical effectiveness studies of OMM.

Completing the PROMOTE study on OMM in Pregnancy; serving as the serving as the 2019-2020 President of the American Academy of Osteopathy; representing the osteopathic profession as a member of the NIH-NCCIH Advisory Council.

When I'm not working I enjoy cooking, crochet and jewelry-making, reading, and spending time with friends, family, and our house-full of rescued critters, and especially supporting my club-volleyball-playing teenager.
---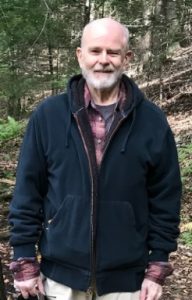 Eric Jacobson, Ph.D., M.P.H.

Instructor, Global Health & Social Medicine, Harvard Medical School

Biostatistician, Department of Gastroenterology, Beth Israel Deaconess Medical Center
Read more about me…
email: eric_jacobson@hms.harvard.edu

Eric Jacobson is a medical anthropologist and clinical trialist who investigates alternative medicine. Following a dissertation on classical Tibetan medical treatment of psychiatric disorders among refugees in northern India, he conducted an NIH-funded clinical trial of Structural Integration as an adjunct to outpatient rehabilitation for chronic low back pain. He has also worked on studies of the placebo effect and diagnostic reasoning in acupuncture. Jacobson was trained in Structural Integration by Ida Rolf in 1974 and has been in private practice in the Boston area since then. He is President of the Ida P. Rolf Research Foundation and serves on the Research Committee of the Dr. Ida P. Rolf Institute.
---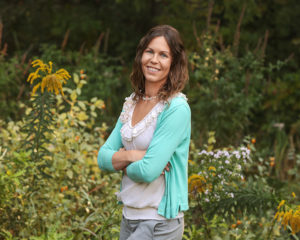 Erin Kelley, LMT

Massage Therapist

Email: Erin@ourthrivival.com
Read more about me…
I have been a massage therapist for 16 years. I am licensed in the state of Michigan and board-certified. I have my bachelors in applied sciences. I absolutely love learning and growing. I am always seeking out new experiences and trying new things.
---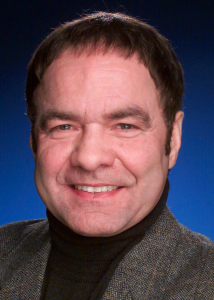 Norman W Kettner, DC, DACBR, DCBCN, FICC

Dean of Research
Professor Emeritus – Department of Radiology | Logan University

Read more about me…
Dr. Kettner is the Dean of Research, Emeritus Professor of the Department of Radiology at Logan University. He has served on the faculty since 1980 and in 1984 was appointed Chair of the Department of Radiology. Dr. Kettner was elected president of the American Chiropractic College of Radiology in 1991. He has served as a grant reviewer for the NIH/NCCAM Special Emphasis Panel in Basic Science. Dr. Kettner is a reviewer for many journals including the Journal of Complementary and Alternative Medicine, Pain, Journal of Pain, Journal of Manipulative and Physiological Therapeutics, BMC Pediatrics and is an editorial board member in the Musculoskeletal section of Pain Medicine. He has lectured on complementary and alternative health care to audiences including Saint Louis University School of Medicine, Washington University School of Medicine and the Walter Reed Army Hospital.

Dr. Kettner's current research interests include advanced brain imaging techniques used to explore the neural mechanisms underlying chronic pain and the brain responses to acupuncture and spinal manipulation. To carry out this work, Dr. Kettner developed a research collaboration with the Athinoula A. Martinos Center for Biomedical Imaging of Massachusetts General Hospital, the largest teaching hospital of Harvard Medical School. Over the course of his career, he has authored numerous publications with national and international conference presentations in the field of chiropractic radiology and functional neuroimaging. His papers are published in prestigious journals such as NeuroImage, Human Brain Mapping, Pain and Brain.
---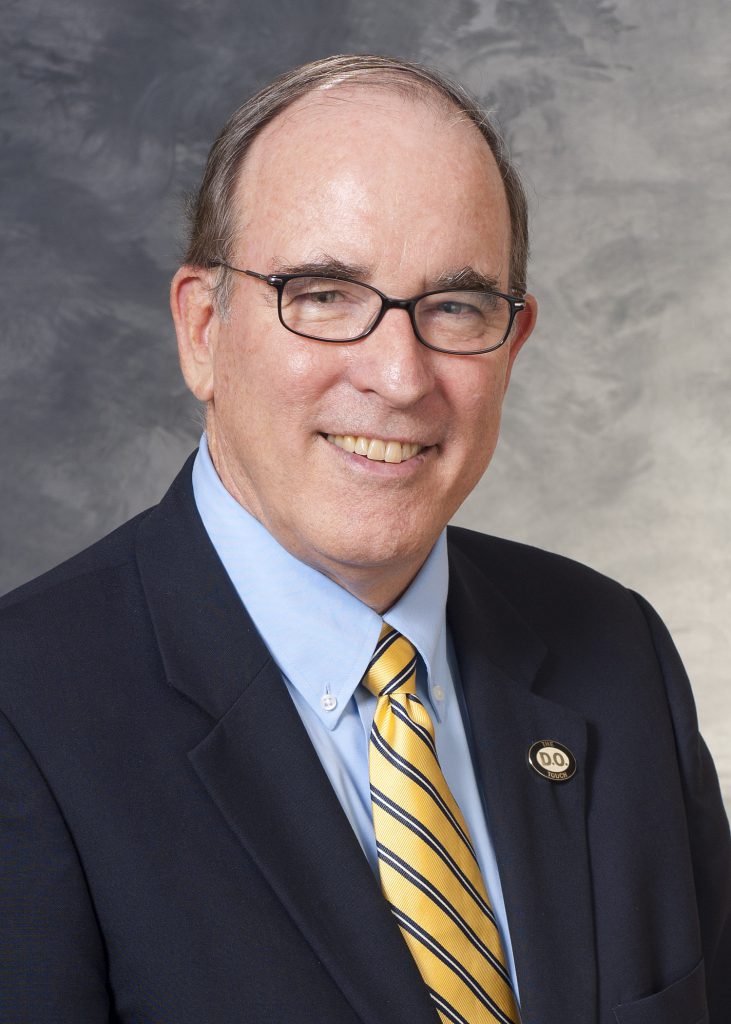 Hollis H. King, DO, PhD, FAAO, FCA

Clinical Professor
Center for Integrative Health & Medicine
University of California San Diego School of Medicine

Read more about me…
Dr. King's clinical services at the University of California Health System for the past seven years emphasize Osteopathic Manipulative Medicine (OMM). He is the Principal Investigator on three IRB approved clinical trials at UCSD researching the impact of OMM on Parkinson's disease, Intraocular Pressure, and mild Traumatic Brain Injury. He is Past President and a Fellow of the American Academy of osteopathy and was the Associate Executive Director of the Osteopathic Research Center at the University of North Texas Health Science Center.

Publications include:
Browder JP, Johnson P, King HH. Introduction to manual medicine: An osteopathic perspective. New Port News, Virginia, PBJ Publications, 2020.

King HH. Osteopathic manipulative therapies and fascia. In Schleip R, Findley T, Stecco C, Huijing PA (Eds.) Fascia in manual therapy: the tensional network of the human body, 2e. Edinburgh, Churchill Livingstone, In Press 2021.

King HH. Osteopathy in the Cranial Field. In Seffinger MA (Ed.) Foundations of osteopathic medicine. 4/e. Philadelphia, Lippincott, Williams & Wilkins, 2018.

He is a 1983 graduate of the Texas College of Osteopathic Medicine, Fort Worth, TX, has been conducting research on the nature of the human biofield as related to manual medicine/therapy.
---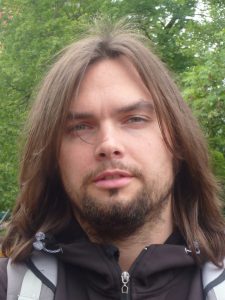 Associate Professor Vaclav Kremen, M.Sc.Eng, Ph.D.

Certified Rolfer™
Dr. Ida P. Rolf Institute Research Committee Chair

Read more about me…
Vaclav Kremen is a Certified Rolfer currently appointed as an assistant professor and principal engineer in the Neurology Department of the Mayo Clinic in Rochester, MN. He possesses peer-reviewed research experience and is also faculty at the Czech Technical University in Prague as an associate professor of Biomedical Engineering. He studied Rolfing in European Rolfing Association and had been run his private Rolfing practice in Prague, Czech Republic. Currently, he resides in the United States and is chairing Dr. Ida P. Rolf Institute Research Committee.

Dr. Kremen's Bibliography: https://www.mayo.edu/research/searchpublications/publications?authid=16023293
---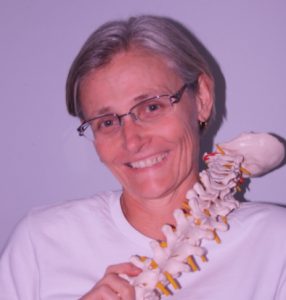 Bernie Landels, BCSI

Board Certified Structural Integration Practitioner (IASI)


Read more about me…
Preferred Pronouns: she/her
tel: +44 (0) 7734302176
bernie.landels@gmail.com
LinkedIn

The human body has fascinated me since before I studied massage therapy in 1996/7. I hold Diplomas in Therapeutic and Sports Massage, a Bachelor of Health Studies (Massage & Neuromuscular Therapy) and am a Certified Infant Massage Instructor (IAIM). I was a clinical teacher and supervisor at the New Zealand College of Massage, before becoming a Programme Manager for Clinical Massage. Director/owner of the college from 2007 – 2011, and continued teaching until 2013.

With two business diplomas I moved to be the Business Faculty Manager at the National Tertiary Education Consortium, an international college in Auckland, NZ. I launched a DIploma in Health Services and taught communication skills.

Upon moving to the UK in 2014 I retrained as a Structural Integration practitioner and have worked clinically ever since, along with being a 'teacher in training' for Anatomy Trains.

I am a recent winner of the Ida P Rolf Research Foundation Case Study Report competition and have had my report published in the International Journal of Therapeutic Massage and Bodywork.

Structural Integration Case Report: a Global Intervention Challenging the Limitations of Local Rehabilitation https://ijtmb.org/index.php/ijtmb/article/view/597/695

I enjoy the outdoors, especially kayaking the river and canals around the UK.
---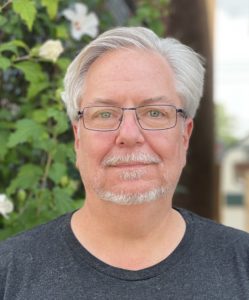 David Lesondak, BCSI

Structural Integrator & Fascia Specialist
University of Pittsburgh Medical Center
Center for Integrative Medicine

Author: Fascia – What it is and Why it Matters
Editor: Fascia, Function, and Medical Applications

Host of the podcast BodyTalk with David Lesondak
Read more about me…
E-mail: lesondakda@upmc.edu

David Lesondak, BCSI, ATSI, FST, VMT, FFT, IAHE, is a member of the Allied Health Professional Staff in the Department of Family and Community Medicine at the University of Pittsburgh Medical Center (UPMC). He is a board-certified Structural Integrator, visceral manipulator, fascial stretch therapist, and more. His 1st book, Fascia: What it is and Why it Matters, now available in 9 languages, led to being asked to architect and edit the first-ever textbook on fascia designed for the medical and healthcare field – Fascia, Function, and Medical Applications. His most recent venture is the podcast BodyTalk.

Helping people recover their resilience and live a more pain-free life is at the heart of his clinical work. His personal need to understand why things work and why sometimes they don't drive his continuing search for the latest scientific knowledge and innovative approaches. These inclinations make him a natural fit for the ICMT.

Says David: "The ICMT project is an opportunity to increase the recognition of the importance of manual therapy in medicine and increase our own understanding of the science underlying how manual therapies achieve their results. We're creating an interdisciplinary level playing field, cultivating collaboration, and creating a common language to depict what we do accurately. This will mean better research, better understanding, and most importantly, better outcomes for our patients and the people we serve. It's hard but necessary work, and it's also completely irresistible ."

Previous to entering the healthcare field in 1991, David's various career incarnations were in television, advertising, and the funeral arts. Including over a decade-long stint as a DJ on WYEP-FM in Pittsburgh. He maintains an avid interest in music and can be often be heard at Pittsburgh's singer/songwriter Open Mic scene.
---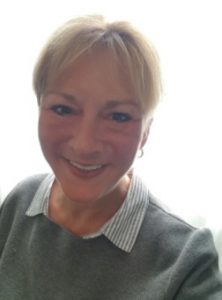 Laura Lipke, MS, MLIS

Medical Liaison Librarian

Read more about me…
Preferred Pronouns: She/Her/Hers
E-mail: lauralipke@atsu.edu
Twitter
ORCid

Following a prosperous and exciting career in the medical field as a Rehabilitation Clinical Specialist, I decided to venture into the Library and Information Science field as an Academic Librarian. I now work as the Medical Liaison Librarian for the College of Osteopathic Medicine at A. T. Still University. I hold a Bachelor of Science from Syracuse University, a Master of Science from Towson University and a Master of Library and Information Science from the University of Maryland. I am also working with other Osteopathic librarians to develop a bibliometric analysis of the Top 50 Cited Articles in Osteopathic Medical Education which will be presented at this year's AACOM and MLA conferences.
---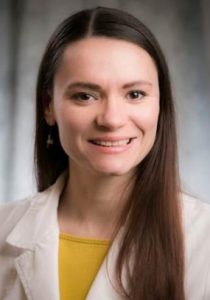 Crystal Martin, DO

Assistant Professor of Osteopathic Principles and Practice at Pacific Northwest University of Health Sciences, College of Osteopathic Medicine in Yakima, WA
Read more about me…
Preferred Pronouns: she/her/hers
E-mail: crystalmartin@pnwu.edu

Crystal Martin is an Assistant Professor of Osteopathic Principles and Practice at Pacific Northwest University. She studied public health at Columbia University in New York, attended medical school at Nova Southeastern University in Florida and completed her residency in Osteopathic Neuromusculoskeletal Medicine at A.T Still University in Kirksville, Missouri. Her research interests are osteopathic manipulative medicine, public health, sports medicine, and nutrition. Her hobbies include hiking, skiing, rock climbing, and playing the violin.
---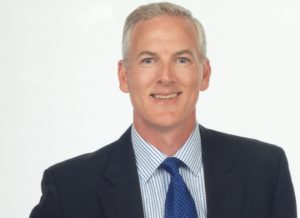 Paul Mettler, PT, DPT
President, Mettler Institute


Read more about me…
E-mail: pmettler58@gmail.com
Website: http://dfrtherapy.com/
Facebook: https://www.facebook.com/dfrtherapy/
Linked In: https://www.linkedin.com/in/paul-mettler

Dr. Paul Mettler, PT, DPT received his BS degree from the University of North Dakota in 1981. He pursued post-graduate studies at Rosalind Franklin University of Medicine & Science graduating in 2006 with his transitional DPT. Dr. Mettler owned an outpatient physical therapy, fitness, and wellness center in Champaign, Illinois for 30 years. He recently sold the practice and moved to Chicago, opening the Mettler Institute.

When Dr. Mettler began working as a physical therapist, he was often frustrated and discouraged by the lack of functional improvement and long-term results of his patients using the standard myofascial, physical or manipulation therapies. Dr. Mettler discovered a way to rapidly identify and undo the damage caused by the inflammatory process in 1991. He originated a manual physical therapy method, to precisely restructure (or restore) the scar tissue that connects injured tissue without causing further injury. This innovative technique was originally published in Physical Therapy Today titled "The Mettler Release Technique®: A New Manual Therapy" in Jan 1994. It has been successfully used as a foundational therapy on over 20,000 patients over the past 30 years.

Dr. Mettler decided to rename the technique to Dermal-Fascial Restoration® or DFR® in 2018 as technology had advanced to image restoration of the skin and fascia. DFR has been shown to reduce skin and fascia stiffness through High-Frequency Shear Wave Elastography imaging. He presented "Use of High-Frequency ShearWave™ Elastography (HFSWE) to Identify and Evaluate Treatment of Fascial Adhesions" to the Fourth International Fascia Research Congress in 2015. His work was awarded 2nd place for overall clinical usefulness. He also presented a poster to the Fifth International Fascia Research Congress in 2018 titled "Bidirectional Skin Tension Creates Subcutaneous Fascia Movement." Dr. Mettler has always been interested in objective science and research behind manual therapies.

He enjoys living in the Chicago loop with his wife. Outside interests include hiking, biking, walks, runs along the lake, and concerts in Millennium Park.
---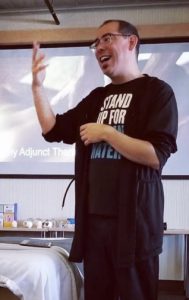 Jeffrey Montoya, DHPE, LMT, BCTMB

Massage Therapist

Founder & President of the Academy of Health, Inc

Read more about me…
Preferred Pronouns: He/Him/His
E-mail: jeffrey@academyh.org
Facebook
Instagram

Jeffrey Montoya is a licensed and board-certified massage therapist and massage educator. He is the Founder and President of the Academy of Health (a nonprofit massage school in Wisconsin, USA). He is a member and volunteer of the American Massage Therapy Association (AMTA). He was
honored with the AMTA's Teacher of the Year Award in 2019. Jeffrey earned a Doctor of Health Professions Education degree from Logan University in 2020. He is an approved continuing education provider for massage therapists. In his spare time, Jeffrey enjoys traveling with his partner, Matthew, and playing fetch with his goldendoodle, Lucy Lou.
---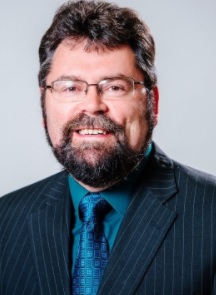 William R. Reed DC, PhD

Associate Professor: School of Health Professions, Department of Physical Therapy University of Alabama at Birmingham

Director Mechanisms of Spinal Manual Therapy Laboratory
Read more about me…
1716 9th Ave. South | SHPB 360X| Birmingham, AL 35294-1212
Tel. +1 205 934-3261
E-mail wreed@uab.edu

My research interests are directed towards determining the peripheral and central mechanisms of spinal manual therapy (i.e. spinal manipulation/spinal mobilization) for the treatment of musculoskeletal pain and/or related disability. We use a variety of animal models, custom-made spinal manual therapy devices, behavioral and electrophysiological methods to investigate translationally relevant research questions with the ultimate goal of improving clinical care.

Lima, CR, Martins, DF, Reed, WR. (2020). Physiological responses induced by manual therapy in animal models: a scoping review. Front Neurosci. May8;14:430 doi:10.3389/fnins.2020.0043 PMID:32457570. https://doi.org/10.3389/fnins.2020.00430

Reed WR, Little JW, Lima CR, Sorge RE, Yarar-Fischer C, Eraslan M, Hurt CP, Ness TJ, Gu JG, Martins DF, Peng L.(2020). Spinal mobilization prevents NGF-induced low back pain in an animal model via decreased dorsal root ganglion CGRP expression. Front Neurosci Apr30;14:385. Doi:10.3389/fnins.2020.00385. PMID:32425750. https://doi.org/10.3389/fnins.2020.00385

Complete List of Published Work: (38+ citations) http://www.ncbi.nlm.nih.gov/sites/myncbi/william.reed.1/bibliography/40918301/public/

I was a chiropractic clinician for 14 years and received my doctoral training in Anatomical Sciences and Neurobiology from the University of Louisville. I joined the Department of Physical Therapy faculty at the University of Alabama at Birmingham in 2016 and I served as interim co-director of the UAB Rehabilitation Science program for 2 years (www.uab.edu/rsphd). I enjoy the outdoors, birdwatching and have always had a large garden in "which to play in the dirt".
---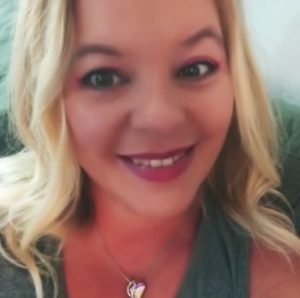 Stephanie Rodriguez

Licensed Massage Therapist

Founder & Executive Director – USOLMT

Read more about me…
Preferred Pronouns: She / Her
Tel. +1 480 577-1864
srdrgz2020@gmail.com
Instagram

Stephanie has been a Licensed Massage Therapist in Arizona for the last 5 years. She entered the field as a second career, after many years in Sales, Marketing, Training, Business Management, and working as an Executive Recruiter. She is a graduate of Western Business College in Portland, Oregon where she earned a Model Employee Award, graduated with a 4.0 GPA, and served her internship in the Office of the Mayor. She also attended the University of Phoenix's Business Marketing and Management Program, and Cortiva Institute – Scottsdale where she earned her Massage Therapy Certificate. In 2018, she went on to earn her Life Coach Certificate from Achology, The Academy of Modern Applied Psychology. Stephanie is the Founder & Executive Director of the United States Organization of Licensed Massage Therapists (USOLMT), founded in April 2020, and also has a business startup called Phoenix Ritual Wellness, where she shares her passion coaching women in self-care. Stephanie is a mother of four, a HomeSchool Mom, likes to hike, take road trips, and nature photography.
---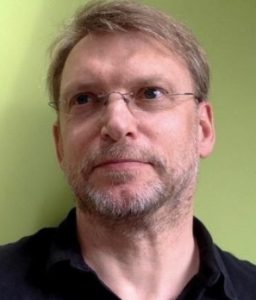 Patrick L.S. van Dun, DO

Osteopath in Mechelen (Belgium) and Habichtswald (Germany).

I am a Board of Trustees member of the Centre for Osteopathic MEdicine Collaboration (COME)

Chair and co-founder of the Commission for Osteopathic Research, Practice and Promotion vzw (CORPP)
Read more about me…
E-mail: pvandun@comecollaboration.org

I have a private practice as an osteopath in Mechelen (Belgium) and Habichtswald (Germany). I am a Board of Trustees member of the Centre for Osteopathic MEdicine Collaboration (COME), Pescara (Italy), an interdisciplinary foundation for osteopathy excellence and I am the chair and co-founder of the Commission for Osteopathic Research, Practice and Promotion vzw (CORPP), a non-profit organization that promotes osteopathic scientific research in Belgium.

I received my M.Sc. degree in Rehabilitation and Physical Therapy at the Catholic University Leuven in 1989 and completed my osteopathy studies at COC, organised at the Free University of Brussels, in 1993.

I have a broad interest in osteopathic research but in recent years I've been focussing on osteopathic professional identity, the practice characteristics of European osteopaths (Osteopathic Practitioners, Estimates and Rates, OPERA-project) and the Health Economic Value of Osteopathy (HEVO-project).

I love the challenge of translating research into clinical practice and I'm fortunate to be able to guide this process through my activities in several osteopathic non-profit organizations.
---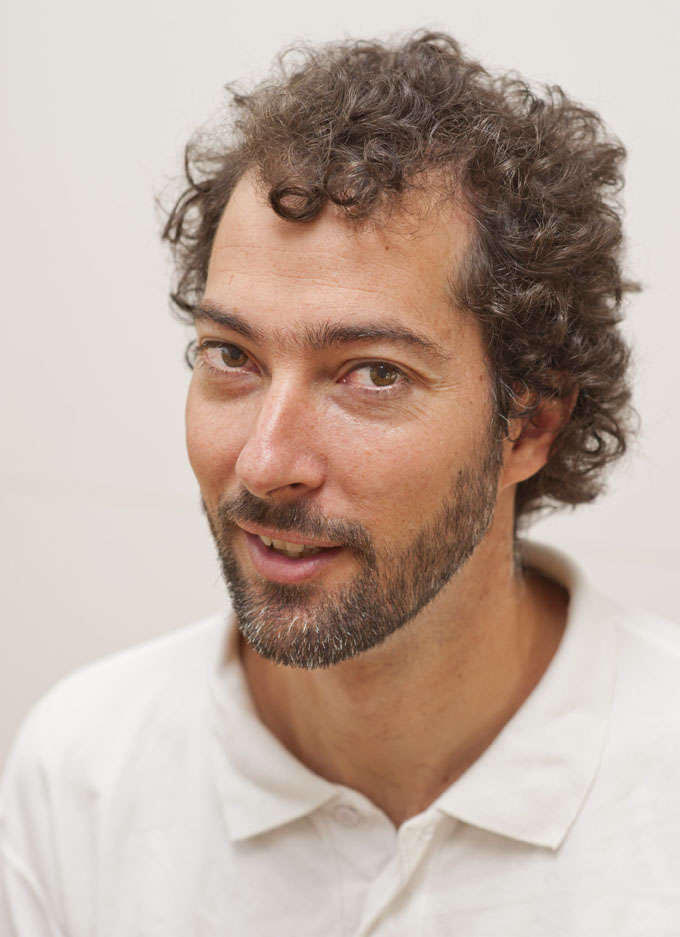 Professor Dr. Paul Vaucher

Osteopathic clinician

University of Applied Sciences and Arts Western Switzerland (HES-SO)

Read more about me…
Professor Dr. Paul Vaucher is an osteopathic clinician affiliated with the University of Applied Sciences and Arts Western Switzerland (HES-SO). He has 20 years of experience in transdomain research working in applied social science, applied psychology, IT engineering and epidemiology. He has contributed to over 60 original published articles in biopsychosocial fields. He is a trained practitioner in osteopathic care with post-graduate degrees in health rights, clinical trials and applied neuroscience. He has experience in methodology (qualitative and quantitative), coding, predictive rules, perception, complex interventions and clinical trials. Paul has planned and managed eight interdisciplinary pragmatic research projects as an applicant with gained experience in transdomain team management. He is a trained university educator and has experienced in distance education and in teaching methodology and communication skills for healthcare professions. His fields of interest are clinical interpretation, decision process, perception, implementation science, and interdisciplinary communication.
---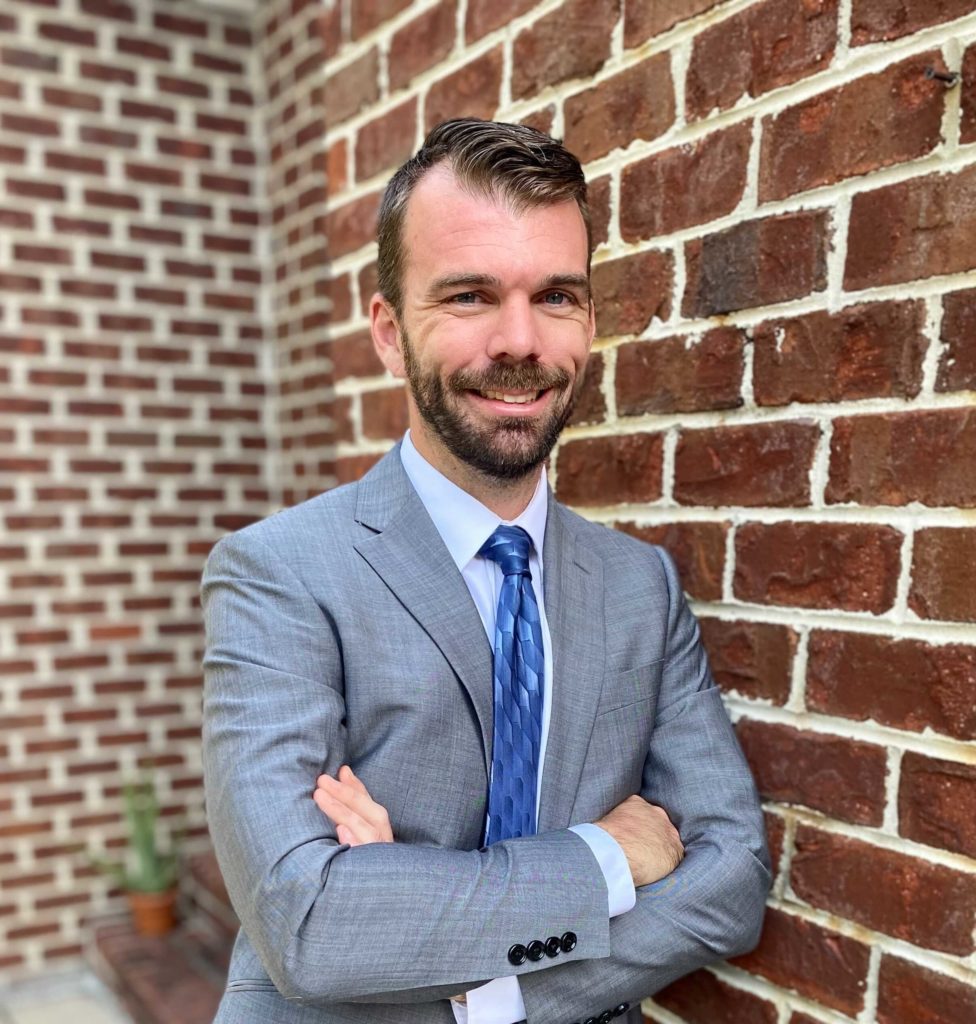 Rick Wetherald, DPT, OCS

Physical Therapist, Northeastern Carolina Physical Therapy
Read more about me…
Dr. Rick Wetherald is a physical therapist currently practicing in North Carolina, USA. He earned his Doctorate in Physical Therapy from Texas State University in 2013, and in 2018 was granted board certification by the American Board of Physical Therapy Specialists as a clinician specialist in orthopedics. In addition to patient care, he also enjoys clinical instruction, guiding and instructing doctorate students in long-term clinical rotations.

Dr. Wetherald was a professional cyclist from 2006 to 2018, and an elite-level triathlete representing Team USA in 2011. With this background, he enjoys working with endurance athletes from many disciplines on both injury and performance-oriented goals.
---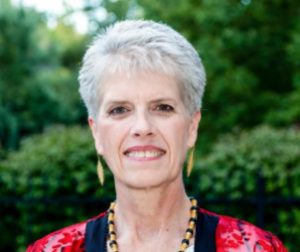 Linda Wheatland Smith, D.C.



Read more about me…
Preferred Pronouns: She/ Her
E-mail: drlindawsmith@gmail.com

Dr. Linda Wheatland Smith is a chiropractor and certified acupuncturist. She is a 1982 graduate of Logan University and has been in private practice in St. Louis, Missouri for 38 years. She became certified in acupuncture in 1993 and emphasizes dry needling in her practice. Linda has post-graduate training in the diagnosis and treatment of muscular imbalances from Washington University School of Physical Therapy.

Dr. Smith has taught and supervised interns at the graduate and postgraduate levels for Logan University. She has been a guest lecturer at St. Louis University School of Medicine and Washington University School of Physical Therapy. She has presented programs focused on the management of acute recurrent low back pain at Logan University's Spring Symposium, The Institute for Functional Medicine's International Conference, and the American Chiropractic Association Engage 2021. Dr. Smith is the co-author of two case studies in the Journal of Chiropractic Medicine: Spontaneous Vertebral Artery Dissection Preempting Spinal Manipulative Therapy: A Patient Presenting With Neck Pain and Headache for Chiropractic Care and A Case Report of an Intermuscular Lipoma: presentation, pathophysiology, differential diagnosis.

Dr. Smith has focused her practice on the comprehensive management of musculoskeletal pain and dysfunction. She is compelled by the challenge of interrupting the cycle of repeated incidents of acute low back pain with nonpharmacologic methods of care. She has developed an integrated, effective, and efficient protocol based on current research and clinical experience for managing this common and expensive condition.

Dr. Smith received the Humanitarian Award from Logan University for the creation of two chiropractic clinics serving the uninsured in the city of St. Louis. She was selected by Logan University as an outstanding alumnus and visionary. She is excited to be part of the first ICMT Conference!
---


TJ Williamson, DC, MS

Chiropractic Physician, Longmont Joint & Spine


Read more about me…
@TJWilliamson06
LinkedIn
Email: DrWilliamson@longmontjointandspine.com

I acquired my Doctor of Chiropractic and Master of Sports Science & Rehabilitation (Magna Cum Laude) from Logan University in St. Louis in 2019. I was awarded distinct recognition on the President's Honor Roll and received the University's Evidence-Informed Award for my dedication to pursuing knowledge in evidence-informed care and providing mentorship to chiropractic students and colleagues.

I served as a research assistant with interests in functional neuroimaging and chronic pain disorders. From this, I authored a two-part review series studying chronic primary spine pain while also practicing in a federally-qualified health center, serving St. Louis residents of low socioeconomic status suffering from chronic pain disorders and multiple comorbidities.

Currently, I practice in a private integrated clinic in Longmont, Colorado, USA, where I specialize in chronic pain with an emphasis on spinal-related disorders. I provide nonpharmacologic care using an integrative approach – combining rehabilitative, manual, psychological, and cognitive-behavioral therapies. I also serve as an assistant editor for Techniques in Orthopaedics – a Wolters Kluwer journal.

Outside of work I enjoy weightlifting, craft beer, and spending time outdoors in the Rocky Mountains with my family.
---